It's no secret that eCommerce websites thrive on eye-catching visuals. Images play a critical role in bridging the gap in a virtual world where customers cannot physically touch or experience the products firsthand.
High-quality, crisp images can be the driving force that draws customers in and finalizes the sale. Yet, these visual assets can often slow down your website, create poor user experiences, and even escalate your carbon footprint. Enter the realm of image optimization — the balancing act between visual quality and website performance.
In this article, we'll unravel how to optimize images for eCommerce websites, presenting techniques to maintain a visual allure while ensuring speedy website performance. Grab your notepad because we're about to enter the vibrant world of pixels, PNGs, and page load times.
The Art of Image Optimization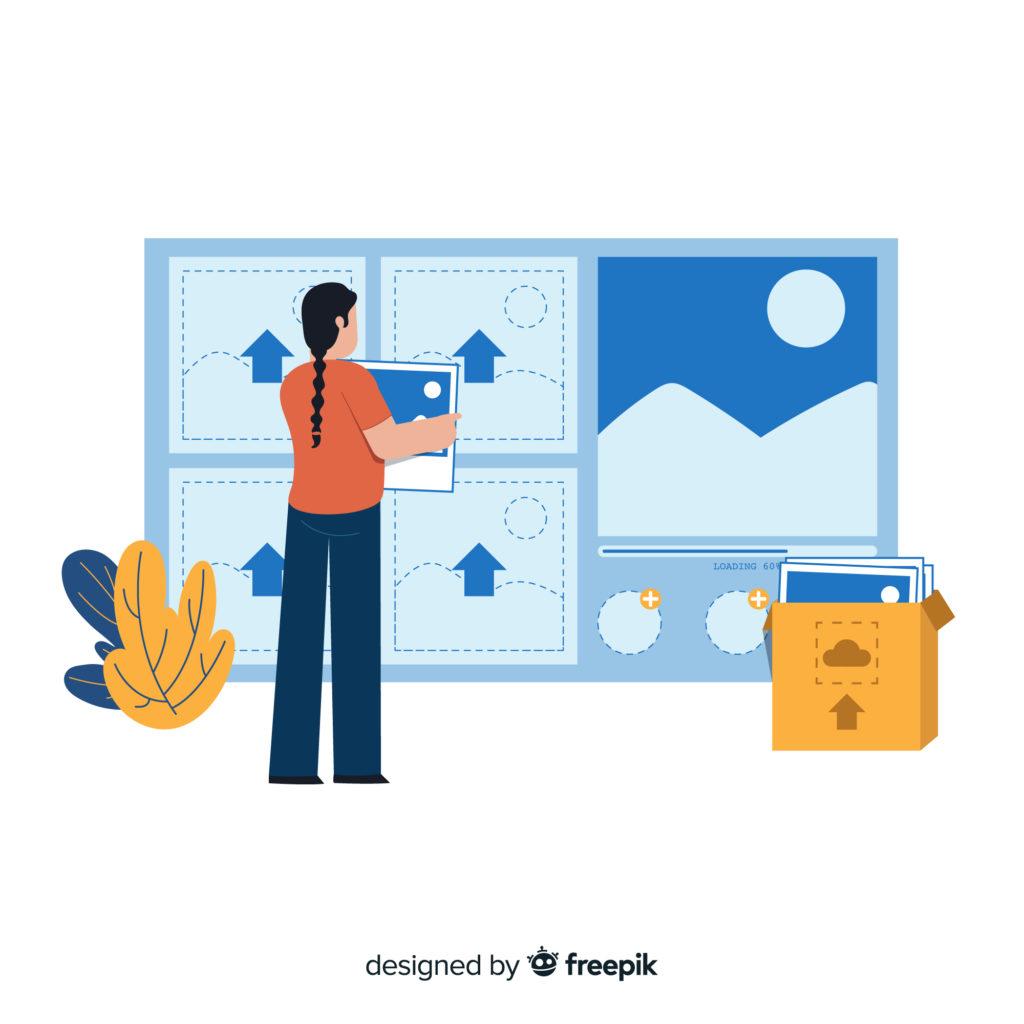 The art of image optimization is like a painter creating a masterpiece, but instead of using brushes and paints, you have various techniques and tools at your disposal. You are working to create an image that's visually appealing but light enough to make your website run as swiftly as possible. Let's explore some of these optimization techniques:
File Format Selection
The first step in image optimization is choosing the proper file format. JPEG, PNG, WebP, and GIF are some of the popular choices, each with its strengths and uses:
JPEG: JPEG files are ideal for complex images like photographs. It supports lossy compression, allowing you to reduce file size, albeit at a small cost to quality.
PNG: Best suited for images that require transparency, like logos. PNG supports lossless compression and requires that you finetune your compression quality during the export process.
WebP: Google's answer to image optimization offers superior compression and quality characteristics compared to JPEG and PNG.
GIF: The go-to format for animated images. It supports transparency but is limited to a maximum of 256 colors.
Dimension Adjustment
The dimensions of your image, or the width and height in pixels, can significantly affect the image file size. Adjusting these dimensions to fit the size needed on your website can reduce the file size considerably without reducing the quality of the image.
Compression Tools
Compression tools are the final brushstroke in your masterpiece. These tools use complex algorithms to reduce file size while maintaining image quality. Compression can be:
Lossy: This type of compression reduces file size by eliminating pixel data. The downside is a slight reduction in image quality.
Lossless: As the name suggests, minimal data is lost during this compression type. It reduces file size without losing image quality, but the file size will be smaller than with lossy compression.
Image CDN: Unlike other compression tools, an image CDN is an automated solution designed for eCommerce businesses looking to scale their businesses. An image CDN optimizes image compression at scale and delivers optimized photos and content through a global content delivery network (CDN) based on the end user's device.
Automating Image Optimization with ImageEngine
Image optimization doesn't have to be labor-intensive. ImageEngine, the first Image CDN on the market, takes the image optimization process to the next level, serving as your image optimization engineer. It takes the guesswork and manual effort out of the process by automatically selecting the best file format, adjusting the dimensions, and optimizing images for the most efficient delivery based on each user's device and browser.
The result is a harmonious blend of high-quality visuals and accelerated website performance, transforming your eCommerce platform into a virtual gallery, all set to entice and engage customers.
The Power of Optimized Images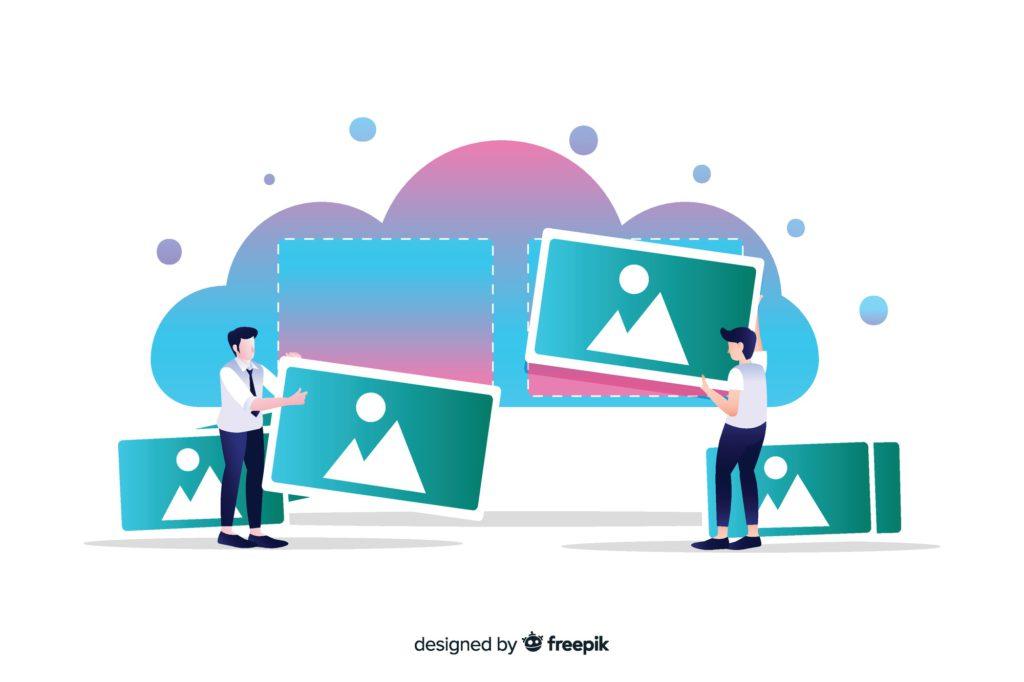 The benefits of optimized images extend far beyond faster loading times. Optimized images provide an enhanced user experience, boosting customer satisfaction and conversions. A website that loads swiftly, with beautifully rendered images, paints a positive picture of your brand, encouraging repeat visits.
Moreover, search engines reward eCommerce websites that offer swift and seamless end-user experiences. A faster website leads to better SEO rankings, propelling your website higher in search results. When you compress images, this increased visibility directly impacts your website traffic, bringing in more potential customers.
And let's not forget the green factor. Yes, you read that right. A lighter website, with compressed images, results in lower data transfer and less energy consumption. Consequently, when you optimize images, you'll contribute to lowering global carbon emissions, one pixel at a time.
The Magic of Compressing Images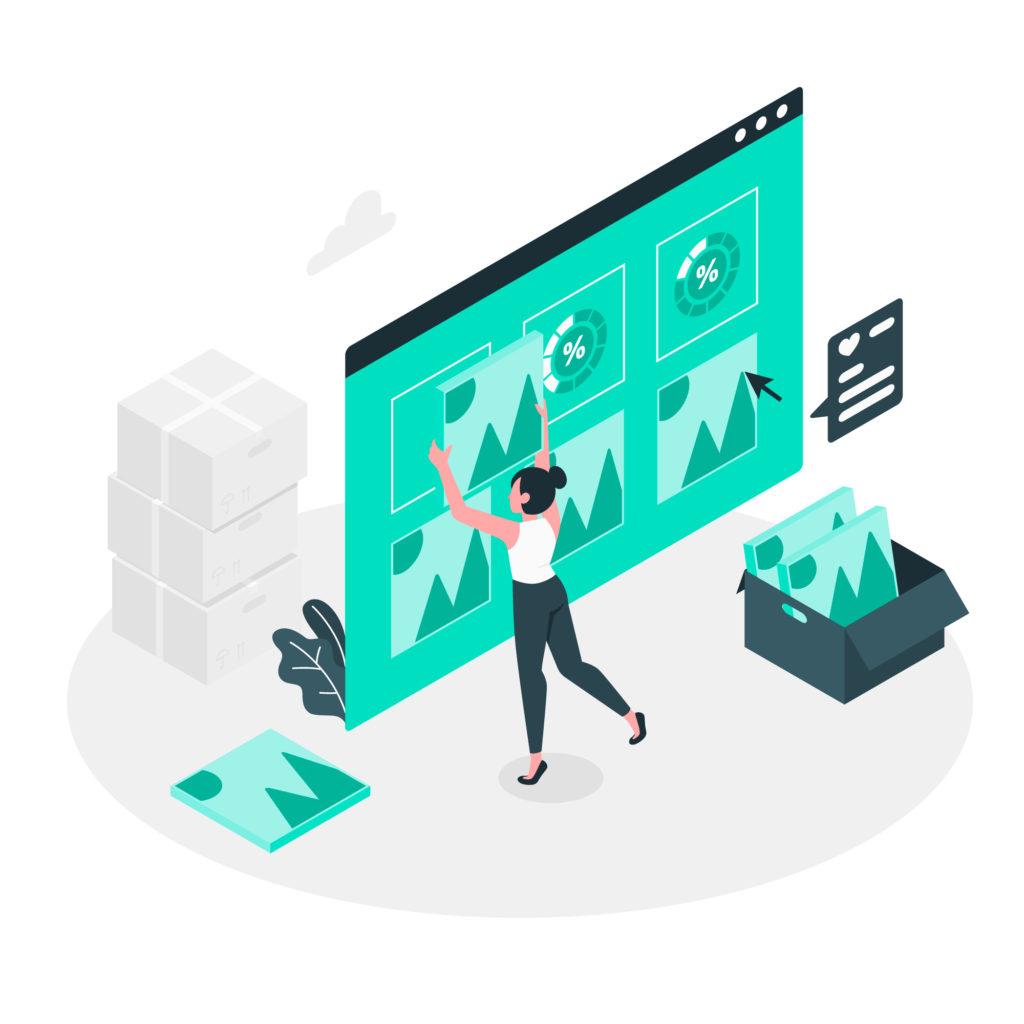 The act of compressing images can feel like performing a magic trick. When done correctly, you can reduce the image's file size without visibly affecting its quality. Compression tools utilize various algorithms to eliminate unnecessary data within an image file, thereby making it lighter.
JPEG, PNG, and WebP formats all support different types of compression. For instance, PNG images, which are commonly used in eCommerce for their transparency features, can often be compressed without losing data — a process known as lossless compression. On the other hand, JPEGs can undergo lossy compression, which reduces file size even more, but at the cost of some loss in quality.
But fret not! With tools like ImageEngine, you can compress images without any discernible difference in quality. It's like having a magic wand that does all the complex wizardry behind the scenes, leaving you with a lighter, faster website.
The Science Behind PNG Images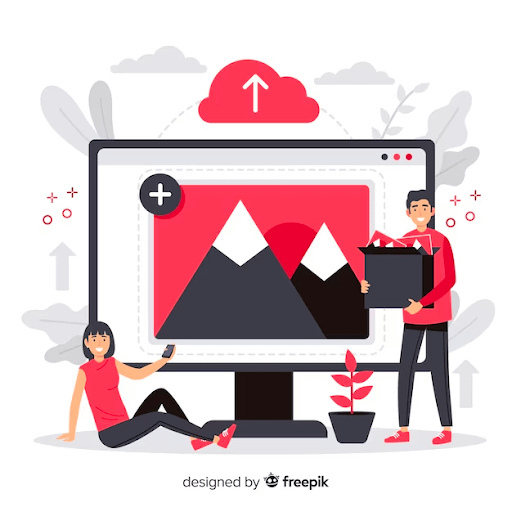 PNG images are a favorite in the eCommerce world, and for good reason. They offer a range of colors and support transparency, making them perfect for product images. However, PNG files are often larger in size, slowing down your site.
The trick lies in smart optimization. Understanding the nuances of PNG files and how to optimize images without losing their unique qualities is part of the science behind eCommerce image optimization. With intelligent tools like ImageEngine, you can automatically optimize and compress your PNG images into other formats and deliver the most optimized experience based on your end user's device, ensuring your website remains fast and user-friendly.
The Picture Perfect Wrap-up: The Future is Optimized
In the vibrant world of eCommerce, images are not just aesthetic elements; they are powerful tools that enhance user experience, increase conversions, and even contribute to a greener planet.
As we step further into the digital era, new file formats emerge, and CDN frameworks evolve, making image optimization an exciting and ever-changing field. We've taken a deep dive into the world of image optimization, exploring the art, the benefits, the magic, and the science behind it all.
But remember, the path to perfect images doesn't have to be a lonely one. With ImageEngine by your side, you can effortlessly navigate this journey by letting us do the heavy lifting. Our award-winning solution simplifies and accelerates the process of image optimization, delivering stunning, optimized images that create the best user experiences, drive the fastest websites, and consume the smallest image files. And the best part? As new formats emerge, our image CDN handles that, too!
Are you ready to put your website on a digital diet and join us in lowering global carbon emissions while offering your customers an unmatched visual experience? Here's a 30-day free trial of ImageEngine to fuel your eCommerce success. Your journey toward a picture-perfect website begins here.